About Our Site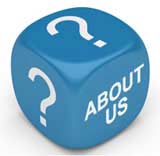 PrivateHealthAdvice was formed to offer a unique reference point on how private healthcare works in the uk.
You may not have realised it but there are many more issues surrounding the subject of private healthcare that you hadn't even considered. These include issues such as staffing in the private sector, the opportunity to have your treatment abroad, the various methods of paying for your treatment, the vast selection of providers who can offer a schedule of private health insurance or even how to arrange your treatment when you have private medical insurance included as part of your employment contract.
This site offers readers the chance to explore these matters along with many others and explains the benefits and disadvantages of choosing to have your treatment carried out privately and what you can expect in a private hospital. It also describes how to make your booking, where you can find more information and even how NHS patients benefit from the availability of private hospitals.
Whatever you are looking for, this site will provide the answer. If you have any comments or questions, please do feel free to contact our team who will be pleased to provide a response. We hope you enjoy the site and find what you are looking for, allowing you the opportunity to make a more informed choice regarding your medical treatment.

Related Articles in the 'Site Information' Category...