Difference Between NHS and Private Health Services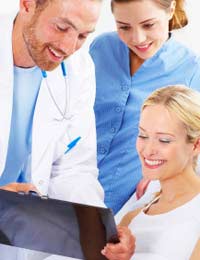 The differences between private health services and NHS services are varied.The actual care you receive from staff should remain indifferent as any health professional understands that fundamentally there is no reason why the two groups of patients should be treated in a different manner.
The Surroundings
One of the most common reasons for a person selecting private healthcare as opposed to NHS care is because of the hospital or clinic setting.Generally the buildings are newer and seem to be maintained to a higher standard.Patients will have their own private room with an en-suite bathroom and a more homely décor similar to that of a nice hotel.
The food tends to be of a higher standard with a greater choice and the option of having requests where possible.Although the NHS can cater for many different tastes and dietary requirements, it is a lot more difficult preparing a high standard of food for hundreds of patients and staff over a 24 hour period whilst trying to stay within budget.
The Waiting Time
Often the most common reason of all is the shorter waiting times that are expected in the private sector.Although the government and health chiefs work very hard at trying to reduce waiting lists and waiting times for appointments, it is very difficult to achieve a great decrease as the population grows and people's health needs increase with an aging population and one that is suffering from more and more smoking, weight and alcohol related problems.
The demand on the NHS is huge and the private sector taking patients helps to relieve some of this stress making it easier for the hospitals to manage their individual caseload.
Access To Equipment
Sometimes the NHS can offer a greater choice of equipment than the private sector as the capital equipment needed for many treatments and procedures is very expensive. Private hospitals may struggle to purchase or loan all the screening equipment they need to offer a full service so occasionally the private patient may need to be treated in an NHS hospital in order to receive the care they require.
To balance this though is the fact that private hospitals can often afford to update their smaller items of equipment fairly frequently; something the NHS might struggle to do.
Emergency Procedures
The private sector has little scope to perform immediate life-saving operations but it may be able to carry out semi-urgent procedures depending on the surgeon's availability and amount of theatre time available.
The NHS is highly equipped to manage any form of emergency surgery which all residents of the UK are entitled to receive. This does not affect your private status whilst undergoing any other treatment that your do receive in the private sector.
There are several differences between the NHS and private care, some of which have been outlined. If you have any particular queries please do ask your health insurance provider or contact your GP or private healthcare provider for more information.
You might also like...