Going Abroad for Fertility Treatment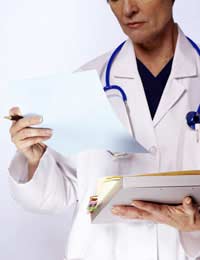 In the UK, the demand for fertility treatment regularly outstrips demand. Different regions of the country have different rules about how many cycles of in vitro fertilisation can be arranged with NHS funding. Additional regulations make it unlikely that women over 40 will be allowed funded IVF and many couples find they have no choice but to fund private treatment themselves if the first one or two attempts fail, or if they are considered ineligible.
This combination of circumstances has prompted couples experiencing infertility to consider going abroad for private infertility treatment. The costs of many treatments are much lower in other European countries, and lower still in Eastern Europe and countries outside Europe such as Mexico.
Popular Choices for Private Infertility Treatment Abroad
Countries such as the UK, Germany, Italy and Scandinavian states have strict rules on egg donation. In the UK the change in legislation about five years ago that made it impossible for egg donors to remain anonymous has led to a shortage of donors. Couples who need donated eggs to have a successful cycle of IVF treatment therefore tend to opt for countries such as Spain and the Czech Republic where egg donation is more available and accessible. Bulgaria and the Ukraine are also becoming popular, particularly as the Ukraine is also able to offer surrogacy with no waiting list. Rules there prevent the surrogate mother having any rights to claim the baby.
Croatia and Greece now offer excellent facilities for IVF and other assisted reproductive technologies and the reputation and expertise available in India and Turkey are well established. More recently, Barbados and Mexico have become popular exotic locations for infertility treatment, with couples combining the holiday of a lifetime with achieving the dream of their lifetime.
Travelling Abroad; Costs and Savings
Although there are extra costs involved in travelling abroad and staying in a hotel while you attend a clinic for infertility treatment, the price differences for private treatment are substantial. In the UK, one cycle of IVF costs around £5000 to £8000, or more if donor eggs or donor sperm are needed as part of the treatment. In Turkey, which is a fairly cheap holiday destination from the UK, the cost of one cycle of IVF is just £1500. In Bulgaria the same treatment is available at the cost of around 3000 Euro. Indian private infertility clinics typically charge $3000. The final prices depend on exchange rates at any given time, and different clinics in the same country have different rates, so these figures are just a general guide.
Overall, it is possible to find a clinic either in Eastern Europe or outside Europe that can offer an infertility treatment, plus travel and accommodation expenses, at a price that is maybe half of what you would pay in a private hospital in the UK.
Risks of Infertility Treatment Abroad
The facilities in private clinics in other countries can be just as good as in the UK, so the health risks are virtually the same. The success rates are also very similar. One thing to bear in mind if combining IVF treatment with a holiday is that you will have to spend quite a lot of time in the clinic, with preparatory appointments as well as the procedure itself, so this won't be quite the same as a relaxing break. You will also need to travel to the clinic several times for some treatments – and this may sometimes have to be done at relatively short notice – if an egg donor becomes available, for example.In some countries, the rules on the number of embryos that are implanted are also different with some still commonly implanting three embryos. This obviously increases the chances of twins and triplets and, if you are over 40 and undergoing the treatment, this may cause complications as the pregnancy progresses.
Preparation for Treatment Abroad
If you are considering fertility treatment at a clinic outside the UK, do your homework on the country you favour, research the individual clinics available and make sure you get an accurate quote on prices. Be aware of all that is involved, the time that you will need to take off work, the travel costs and be prepared with accommodation to suit your tastes and budget. With careful planning, treatment abroad can be just as successful as in the UK but at a fraction of the price.
You might also like...
I'm travelling to Turkey on 3rd July for a hair transplant. I return to the UK on 6th July. I want a quote for insurance to cover me whilst away. I understand standard travel insurance is not enough. Can anyone recommend any companies that would provide cover.
rIKKI
- 27-Jun-19 @ 10:10 AM
I'm planning to go to turkey for IVF, can anyone recommend any companies that would provide insurance cover?
Sasha
- 23-Oct-18 @ 11:47 PM