Non-Surgical Treatments in the Private Sector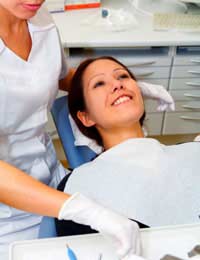 Although surgery forms a huge part of the services offered in the private sector, there are other treatments that can be received either with or without insurance.
Those with medical illnesses, those in need of allied therapies such as physical therapy or even something else may find that they can enquire about having the treatment in a non-NHS setting.
Cosmetic Procedures
There are many cosmetic procedures that do not involve a surgical procedure and these can usually be found in most private hospitals and clinics. The treatments may range from laser therapies to chemical treatments and anti-cellulite treatments.
The costs for these vary between clinics and providers and may be dependent on the experience of the staff and the area you live in.It is very uncommon to find that your private insurance will cover these costs so any one wanting to pursue this line type of treatment will usually have to fund it themselves.
Hair Restoration
Hair restoration is a very important issue to many people. It may be alopecia, premature hair loss or the result of chemotherapy why someone has lost their hair. In some cases the NHS may provide a wig or prosthetic hair piece for the client but in most cases, hair restoration or replacement will have to be funded by the individual. Many private clinics offer a fantastic service for those suffering from hair loss and will be very specific at finding the right solution for each person.
Dental Treatment
Dental treatment in the UK has become a very confusing issue in recent years. People generally are unsure what qualifies a person as entitled to NHS treatment where they can go to receive this treatment and how much procedures cost if they have to pay.The best option is to phone the dental surgeries near to you and enquire about NHS entitlement.
If you would like to know more about cosmetic dentistry, the internet, phone book, magazine and newspaper articles can tell you a great deal of information. Prices vary between practices and the extent of the treatment you require.
Diagnostic Procedures
There are many diagnostic procedures that can be offered by private hospitals and clinics and can range from heart monitoring to colposcopy where the cervix is looked at in greater detail.
Each hospital will be able to offer a different range of treatments and you can enquire about purchasing these services on an as and when basis, or look at your health insurance policy to see which medical services are covered by your policy.
Cardiac & Cancer Therapies & Treatments
Although many of these treatments can be offered by the NHS and should not incur a very long wait, it is still possible for some private hospitals to offer a certain amount of these options although in general the services offered by the NHS are as advantageous as in the private sector.
Often it is just those who wish to have their treatment carried out in a private setting that use these services.It should be noted however that many health insurance policies may not cover these types of treatment and may incur extra charges.
As mentioned already within the site, many cancer therapies are not offered by non-NHS centres as the treatment between each sector is very similar and with government waiting times at the forefront of targets, the waiting times would be comparable.
NHS hospital can offered highly sophisticated cancer therapies and there is not a lot of need for the private sector to branch into this. However, it is true that some of the available drugs for cancer treatment are not offered by all Primary Care Trusts and GP's so these may be purchased privately at a cost to the individuals concerned. Insurance policies generally will not cover these additional costs.
There are many non-surgical options that can be received in the private sector and people may wish to explore this avenue for a number of different reasons.Always make sure you have read your health insurance policy if you have one, to understand what is and what is not covered in your schedule.
You might also like...