Private Healthcare and Long Term Illness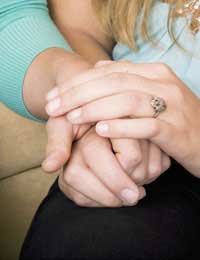 Most people associate private healthcare and private health insurance with surgery or cosmetic procedures which is normally a very true observation, but is there also a private service offered to those suffering from longer term illnesses?
Residential or Nursing Home Care
Many long term illnesses are associated with age and as we are living longer the number of people living with long term illness increases too.Gone are the days when paying your taxes and national insurance secured your care when you reached old age. In modern Britain this simply cannot be a realistic expectation with people living for anything up to 30 years past retirement.
Hospitals can no longer cope with having beds 'blocked' by elderly patients who do not need the fully care from medical and nursing staff but neither are they able to fully care for themselves.The cost for a residential or nursing home bed are increasing every year and many find they simply cannot afford to provide either themselves or their loved ones with the care they need.
The simplest solution around this is to make sure you plan for your future and take out a plan that will pay out a sum of money when these beds are needed alleviating the stress and pressure from your family.By shopping around and finding a good company that pays out lump sums the fear of not being looked after in old age can be eased.
Private Healthcare & Mental Illness
Most insurers will include some kind of exclusion clause with regard to mental illness, or if they don't will only provide cover for a certain length of time after diagnosis until the policy needs reviewing upon which time they may include such a clause or increase the premium.
Equal opportunity laws means that a person cannot be discriminated against because of such illnesses, however the insurance companies can make it very clear before the policy is renewed that such events may be limited with cover.
If a person already has an existing mental illness when they apply for their health insurance, the company is likely to take this into account as they would with any long term illness and write the policy tailored to the individual.
What Do The Insurance Companies Say?
Historically insurance companies have not been very accommodating to those likely to be diagnosed with long term illnesses but hopefully this is set to change.
One company in the UK has been very forward thinking in their business plans and recognises that as people are living to an older age and medical science continues to develop medications and treatments that allow people to live longer with illnesses, the age limits need changing in order to reflect this. They are now including older people, some of whom already have some illnesses and aims to provide them with some degree of medical cover and a selection of treatments well into the latter years.
This seems to have set a precedent for other companies who may be being forced to follow suit in an increasingly competitive and pressured business. There are now several companies looking at options that include policies that cover the named person for their whole natural life including critical illnesses.
Buying Medications
It is not a secret due to press coverage that the available drug treatments may not be as easily accessible to some as they are to others. Because of this, some people may be forced to buy their medications and treatments themselves instead of it being fully or part funded by their health authority and Primary Care Trust. In this instance, it is usually possible for these people to buy the drugs privately.
Long term private healthcare and long term illnesses are not usually terms that are considered to be paired very evenly but in reality, insurance companies are becoming more aware of the need to provide this type of cover and also the number of people needing a bed in a private nursing home or residential home is increasing.The best way to address this issue is to plan ahead and pay a premium for a plan that will help with these costs when needed when you can afford to pay it.
You might also like...