Private Treatments for Obesity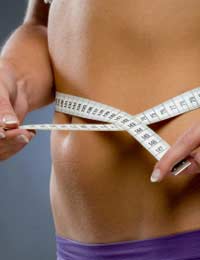 Tackling the problem of being overweight usually involves dieting and taking more exercise. Most of us put on a few extra pounds from time to time. However, more people are finding it difficult to control their weight and more are becoming very overweight, obese or even morbidly obese. This latter term is used to describe people who are carrying so much extra weight that they are in danger of dying early from heart attacks and strokes.
Some people who are obese and who have tried loads of times to lose weight without much success are resorting to surgery. In extreme cases, surgical treatments for obesity are available under the NHS but this tends to be the exception rather than the rule. If you are overweight and you want to reduce that weight by having a gastric bypass, a gastric band or some other surgical procedure to make sure you lose weight, you have to go private.
Having a Gastric Bypass in a Private Hospital
Gastric bypass is a serious operation. If you are overweight, having surgery to the abdomen is more risky than if you are of normal weight because of the dangers of blood loss and because of the danger that your body cannot withstand the trauma and the anaesthetic. That said, many obese people do have gastric bypass surgery every year and their weight loss afterwards is amazing.
The operation involves keyhole surgery rather than open surgery. The surgeon uses instruments introduced into the abdomen through several small incisions to locate the stomach. He or she then staples part of the stomach together, so that food can only pass into a small pouch before it goes into the intestine. The surgery usually re-sites the intestine as well so that food passes into the small intestine at a later point than normal. The overall effect is to make the stomach so small you can't eat much and also to make digestion of fats less efficient. People who have had a gastric bypass usually lose at least a third of their body weight in the year after the operation. The operation can cost about £10 000.
Having a Gastric Band Fitted Privately
A gastric band is a less drastic operation. It does not involve stapling the stomach. Instead, a flexible and inflatable band is placed around the top of the stomach to slow down the rate at which food can pass into the digestive system. The band can be tightened or loosened and it is important to attend follow up appointments to have the band adjusted in the weeks and months after surgery. A gastric band operation in the UK costs about £5000 but it can be done more cheaply in Eastern Europe. Sometimes, however, the quality of follow up care is not as good, or as convenient.
Quite a few celebrities have had a gastric band operation done privately. Fern Britton is a well known one, as is Anne Diamond. Her gastric band originally did not work until it was properly adjusted.
A Private Biliopancreatic Diversion
This complicated sounding operation involves removal of part of the stomach, not just restricting its volume by staples or a band. It is one of the most drastic of all private surgical obesity treatments but it does achieve the most efficient weight loss. It doesn't restrict the size of the remaining stomach pouch quite so much as gastric bypass and it has the frightening result that if you eat high fat foods, you get diarrhoea and terrible wind! The price is usually the same as a gastric bypass, possibly even more.
Gastric Balloon Insertion
The gastric balloon is usually the cheapest of all private treatments for obesity, costing around £3500. It doesn't involve surgery – the balloon that is inserted into the stomach gets there by because you have to swallow it and it is pushed down the oesophagus and then inflated. You are sedated during the procedure but the side effects immediately afterwards are quite hard to cope with.
The reason this is an expensive procedure even though it doesn't require surgery is that you have to stay in hospital for about 4 days afterwards. The stomach feels very uncomfortable until you get used to the balloon being there and nausea and sickness are common. You also have to have fluids via a drip for the first few days, as taking even drinks is too difficult.
Private Dieting Advice
The NHS and GPs offer advice on lifestyle and dieting but so do private hospitals. Avoiding obesity is far better than having to go through a drastic surgical procedure and preventing the gain in weight in the first place could also be better for your finances.
You might also like...