Sports Injury Clinics in the Private Sector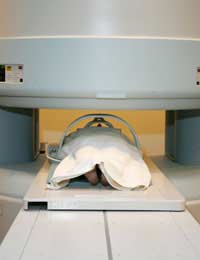 For athletes and people who play sport seriously, if not professionally, an injury sustained while participating, or elsewhere, can spell disaster. When you are out of action you miss out on training as well as playing your sport, so your fitness levels drop and your morale suffers. If your injury is affecting muscles and joints that you use for everyday activities, a sports injury can also put you off work and in pain and discomfort.
The vast majority of sports injuries are treated without surgery but treatment is most effective the sooner it is started. It is also vital that an early assessment is carried out by someone experienced in sports injuries so that the correct course of treatment is recommended. With National Health Service waiting lists standing at around 10 weeks for urgent medical treatment, sports injuries are fairly low down the list. Many athletes and people who are serious about their sports turn instead to the private healthcare sector, which provides excellent facilities for diagnosing and treating sports injuries.
Diagnosing a Sports Injury
Private hospitals that offer sports injury treatment have a wide range of equipment to find out what the problem is. X-rays are useful to assess bone damage and problems with tendons, MRI or CT scans or ultrasound can show details of injuries to soft tissue. If necessary, you may need to be referred for further assessment to an orthopaedic specialist but, usually, investigations reveal a muscle, joint or connective tissue injury that can be treated successfully without an operation.
Part of the assessment will be to investigate the cause of the injury. Sometimes, injuries are caused by a trauma – you may have had a hard rugby tackle and fallen awkwardly. Many athletes and sports enthusiasts do also suffer from chronic injuries, often caused by poor posture, poor technique or poor footwear and equipment. Once your problem has been identified, part of the solution is the medical treatment but the other part is to put right the underlying cause.
Common Sports Injuries
Not warming up properly can lead to tears in a muscle, injuries to the tendons and ligaments that link muscles to each other and also to the skeleton. Pain, particularly in the knees, Achilles tendon, elbows, ankles and feet is usually caused by some sort of repetitive strain injury. Excessive training can also lead to overuse injuries that are acute rather than chronic. Falls, collisions and accidents usually cause more extensive injuries that may be beyond a sports clinic, but you will need the services of a sports physiotherapist as you recover and get back to normal.
What can Private Healthcare Offer?
The main advantage of having a sports injury treated at a private clinic is speed. You can make an appointment for an initial assessment very quickly, you can find out what the problem is and you can start treatment very quickly too. Your first meeting will be with a sports specialist and possibly also a physiotherapist. After all the tests have been completed, your treatment will be tailored to fit your problem and there will be plenty of time to discuss your options.If you do need surgery, you can fast track to an orthopaedic surgeon who specialises in sports medicine but, if an operation is not required, you can start physiotherapy and use any recommended supports straight away. Many private clinics that offer sports medicine have their own gym facilities to show you how to recover through gentle and directed exercise.
Do I need Medical Insurance?
No – it helps if you have a policy that covers you but many standard medical care policies don't. You can pay for the treatment you need directly; the prices for different treatments obviously vary and you should be able to obtain a clear quote before you begin.
Preventing Further Injuries
As part of your treatment, private clinics also offer advice on how to avoid the same injury happening again in the future. They may recommend that you wear a knee support when running long after you feel you are completely better, or you may be guided in the direction of specialist footwear to avoid heel pain recurrence, for example. You should always regard a sports injury, particularly a non-traumatic one, as an indication that you were pushing your body in the wrong direction. A private sports clinic can help you get back on track.
You might also like...