Exclusions to Private Treatment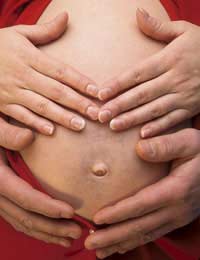 Not all health conditions will be included on your health insurance policy. There are many complaints that your insurer will not include for many reasons. Some of these are common to many health insurance providers whilst others will be unique to your circumstances and assessed on an individual basis.
Critical Illness, Existing Conditions or Long Term Illness
Traditionally these have always been excluded from private health insurance policies as they are very costly, cannot always be curable and usually need specialist treatment that is often found within the NHS hence there not being a need for these conditions to be treated privately.
If you have an illness when you take out your policy it will almost certainly be excluded immediately as an existing condition. Your GP may be required to provide evidence of your existing health and inform the company of any conditions that might affect the policy.
However, there are some companies who now recognise that certain parts of long term treatment can be achievable within the private setting and screening tests and some medications may be provided by your insurance provider whilst others may not.
Fertility Treatment
Fertility treatments do not usually falls into the realms of private health insurance policy and will be excluded. However with government guidelines, some amounts of fertility treatment are available on the NHS but many people find that they will need more extensive treatment that is not covered in the NHS.
In these instances they will have to seek private treatment but they will have to pay for the whole amount themselves with no input from their health insurance.This treatment may be paid for as a private patient but the treatment will often still be provided in an NHS setting by NHS staff.
Mental Health Illnesses
These are usually automatically excluded from health insurance policy and the list of what falls into this category can be quite extensive. Long term illnesses such as depression and anxiety are not covered and illnesses relating to drug use and alcohol abuse will also be excluded.
There are very few circumstances when these will be included and each application will be written on an independent basis based on your needs. If you wish to discuss the inclusion of mental illness a lengthy discussion with the insurance provider will normally be required.
Older Applicants
Although we live in world that strives to promote equality there is still some forms of discrimination that is deemed top be acceptable. Private health insurance for older people may be one of these areas. Private health companies are still able to exclude those who are deemed to be high risk or those who are likely to need more than the average amounts of hospital stays or medical treatment.
For the companies that do accept older clients the cost of the insurance may be a lot higher than a similar policy for a younger person meaning that the person may not be able to afford the insurance. Fortunately there are now companies that will provide health insurance specifically for the older client and do not increase the premiums too much.
As each insurer assesses each applicant on their requirements and history, they are within their rights to refuse of exclude certain conditions from the policy if they are deemed to put the person at an acceptably higher risk than others.
If you feel that you are being discriminated against please discuss this thoroughly with your insurer and seek further advice if the situation cannot be resolved. Alternatively, seek insurance from another provider.
You might also like...