Flexible Payment Options for Self-Paying Clients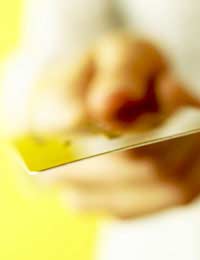 Most of us will understand how difficult it is to budget effectively in recent times and finding extra cash can be challenging but now private healthcare providers are taking steps to make paying for private treatment easier giving the general public more choice over their health.
If You Don't Have Private Health Insurance
These days it is not essential to have a private health insurance policy to access the private sector.Many clients receiving private treatment are self-paying patients who pay on an as and when needed basis.It is now easier than ever before to find a flexible payment option for those without health insurance.Many of the healthcare providers have a number of schemes in place giving their clients more options and flexibility regarding payment.
If you are thinking about having your treatment in the private sector, a lot of the payment details for each provider can be gained from the internet or by contacting the provider directly who will have all the information you need concerning payment options.
It should be noted however that often these payment packages do not always include the consultations given before the actual treatment is offered and the diagnostic tests needed before admission to hospital and this should be considered as these will usually incur additional costs that need to be paid before progression to treatment begins.
Most providers will want to be paid before you are admitted to the hospital so make sure you leave enough time for funds to clear and cheques to be processed as these can take up to seven working days with some banks.
Some companies may address your needs with you on an individual basis and allow part payment before the operation and the remainder of the balance to be paid off after the treatment. This scheme may not be available from all providers so be certain to check before you secure your admission date.
Credit Or Debit Cards
Any care or treatment received can obviously be paid for immediately using a debit or credit card meaning that the payment is made in full when a bill is provided which may be before the treatment is given.Of course the interest rates on credit cards should be considered against other forms of payment as additional costs may be incurred this way.
Some private health providers have their own credit type cards which can be used for treatment payment and many will carry a 0% interest rate over a specified length of time. Contact the individual providers for more information regarding this scheme.
Fixed Cost Treatments.
When you are paying for your treatment yourself always make sure that the cost you are quoted includes all expected fees. Some companies do not add on the fees for the consultant or anaesthetist as these are sometimes paid separately meaning that the patient has to make two payments.
When getting a quote ensure that it includes all costs from admission to discharge with nothing left out to ensure that you are fully informed on all aspects of your health.
The Role of The British Health Care Association (BHCA).
The British Health Care Association is a leading body that represents many of the non-for-profit private healthcare providers in the UK. They ensure that clients are aware in the financial options available to them when paying for private treatment.They help each organisation find flexible ways of paying for treatment and explaining these options to potential patients.
Saving
A lot of us like to save for something first before we buy it allowing us the peace of mind to know that we have no debt. When it comes to matters of health, saving up for operations or other treatments can be difficult as it takes time, which could mean we are debilitated or in pain for longer.
Saving for your care may be one option but it is essential to know exactly how much your expected treatment is likely to cost and also when the best time to book in will be.
One of the biggest problems with saving up for your treatment is the costs of having the appointments with the healthcare staff before the actual treatment is decided. These appointments also cost money so please bear this in mind when you are planning to consult a doctor in the private sector.
Private healthcare companies are now trying to make it easier for patients to pay for their treatment and care so no doubt in the future the option of monthly payments may be looked at as the companies become more competitive than ever.
You might also like...