Private Healthcare and Cancer Treatment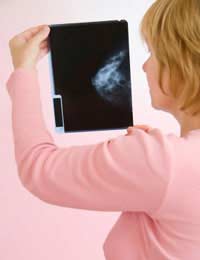 Cancer continues to rise in incidence and remains one of the most feared illnesses to most of the general public.Fortunately research and development continue to strive to find new ways of treating and preventing the disease giving sufferers more hope than ever before for a quicker and more complete recovery.
There are a range of treatments available to cancer patients and may involve the use of surgery, chemotherapy and radiotherapy and quite often a combination of any or all of these options.Due to this the types of treatments offered to cancer patients are fairly limited within the private sector.
What Can Be Expected In The Private Sector?
For those wishing to investigate their options within the realm of private healthcare surgery is usually the most likely option to be carried out in the private setting.The availability of this however depends on many factors. How quickly the referral can be made, the availability of theatre and surgeon's timetable and also the person's location in the UK.
Cancer treatments within the private sector do tend to only be available to the larger cities as the treatment is so specialised and liaison between many parties within the multidisciplinary team are needed.The surgeons will need to communicate with the oncology department, the nurses responsible for the aftercare and also the screening procedures carried out before and after treatment to evaluate the type of treatment needed and how well it may have worked.
Because of all these reasons it is often not feasible or in the patients best interests to pursue treatment in the private sector unless all parties agree that these lines of communication can be maintained.
The Postcode Lottery
Unfortunately because of financial restrictions and the availability of some types of drugs, it seems that some patients may be more able to receive certain types of drugs than others.
As GP surgeries are more or less responsible for their own budgets, not all will be able to provide the same types of treatments and medications as others which means there may be some amount of inequality regarding some drug regimes.
In these instances the person may wish to buy some drugs themselves using their owning funds. This can be very expensive but may be the treatment that works for them.It can be a gamble but often one that people are willing to take if the chance of survival is increased.
Are There Any Benefits?
The one way in which patients may benefit the most when seeking private treatment for their cancer is when the diagnosis is first made. Due to high demand on the NHS because of increased cancers it may take a few weeks before you are able to see a specialist regarding your illness. These waits however cannot be delayed too long as NHS service providers are given targets by the department of health that they must meet, especially with regard to cancers such as breast cancer.
Some private health insurance providers however make guarantees that you will gain a referral to a private consultant quicker than you might do on the NHS. If these claims are true, it may be in the person's best interests, however as mentioned, NHS lists cannot allow patients to wait too long.
Private healthcare can be very beneficial to many people for a number of reasons, but when cancer treatments are involved, the availability of private services for cancer and the differences in time constraints may suggest that the patients could be at a similar advantage within either private or NHS treatment.
You might also like...