Private Healthcare for Children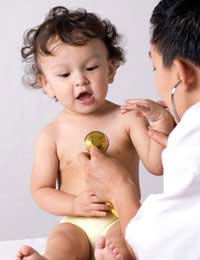 Although it is in no way as popular or as demanded, there is still a small amount of private healthcare available for children, though clinics and treatments may be more difficult to access.
Why Is Private Treatment For Children Rarer?
In the UK, we are very fortunate that the facilities available for children within the NHS remain very strong and up-to-date. Because of this there is little available for children in the private hospitals and clinics that do currently exist are not very widespread and tend to cater for specialist areas within paediatric medicine.
The most popular type of care for children is the type that can be directly purchased (or through some insurance schemes) and provide care for those being looked after at home. This usually means a child that has a long term illness but does not need to be treated and cared for as an in-patient has access to home care from nurses that are employed by a private company.
In general the overall health of children in very good so it would not be cost effective to open many paediatric clinics and hospitals as aside from a few who break the arm etc or those living with long term illnesses, there would not be a very large client base.
Health in general declines as we age so often access to healthcare is not generally required until the adult years with some insurance companies offering special plans for those over 50 for example.Health insurance companies can be fairly confident that by including children in their healthcare schemes they are unlikely to cost them any money but offer parents the peace of mind that their children are included also.
What About The Clinics That Do Exist?
Most of the existing clinics that treat children as a specialty are available to those travelling from overseas who are looking for specialist treatment that might not existin their homeland. These clinics can help children who would otherwise not have the opportunity to the latest equipment and highly skilled staff that the UK can offer.
Any Other Services?
The most common service available to kids through the private service is access to the nursery that is attached to the private hospital allowing staff to know who is looking after their children whilst they are at work.This also works within the NHS to some degree as many NHS hospitals are kinked to a nursery that is run privately and independently to the hospital and exists for the kids of staff within the NHS.
The staff have to pay for their child's place out of their wages until they reach the age of three, after which all children of this age to school age are entitled to some amount of free nursery care funded by the government.
Healthcare for children and the private sector are not two terms that are commonly associated together for a number of reasons with the main one being that children in general do not require healthcare so offering these services would not be cost-effective.
For the most part children can be very well looked after in the NHS and the private sector would struggle to find any further methods of offering a higher quality of care of ease of access to services.
You might also like...