Facts and Figures: Costs of Private Treatment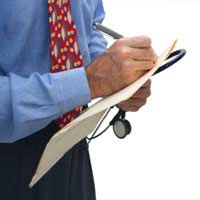 Private healthcare in the UK is a massive industry that incorporates private hospitals for medical treatment, private clinics for cosmetic surgery and other cosmetic treatments, private dentists and orthodontists, and private units within NHS hospitals. It is also possible to include the many private residential and nursing care homes around the country that take care of disabled people unable to live independently and also the very elderly.
The number of people in long-term private care is around 1.2 million and these live across just over 21 000 individual care homes. One in five people who is over 85 is in long-term residential and private care as their families are either unable or unwilling to have them live in their home. The weekly cost of nursing care is very high at around £450, with residential care around £330.
The number of private hospitals carrying out medical treatment is much lower with around 250 in the UK. There are about a further 100 private units within National Health Services Trusts and almost 500 private clinics providing mainly cosmetic procedures and dentistry.
How Much Does Private Healthcare Cost?
The costs of private treatment vary widely, even for the same procedure done in different private hospitals. There are no standard prices and it is a good idea to get several different quotes. Always make sure you know what is included – some prices do not include follow up visits and aftercare, which will be necessary and unavoidable.
It is impossible to list all the procedures and costs but some of the common ones are breast implants – between £3500 and £5000; IVF – an initial consultation will cost £200 or so, but then a full cycle of treatment will set you back £6000, sometimes more; liposuction between £1500 and £5000.
In general, the cost of any surgical procedure will be in the thousands, with something like a full hip replacement around £10 000. Unless you are very wealthy, more complex, non-routine operations are not really affordable unless you have private medical insurance and your insurer has agreed to pay the cost.
How Much Does Medical Insurance Cost?
Again the cost varies widely, depending on how extensive the cover. For a simple policy to cover dental work, the cost might be around £20 per month, but there is no upper limit. Generally, most people in the UK who have medical insurance do so as a result of one parent having employment with a contract that offers private medical insurance as a benefit.
Competition Between Private Hospitals and the NHS
In the last few years, the rules about having to choose between NHS care and private medical care have changed. In 2006, the government decided that anyone could choose a private hospital that was prepared to carry out the operation they needed at the same cost as the NHS. Many private hospitals put themselves forward, leading to around 4000 people each month opting for private care – but paid for by the NHS to the tune of around £8 million. This has had some negative effects on the NHS, as money is not being spent on improving services internally.
Patients, however, have welcome the change and now can benefit from the standards of private care, fewer hassles with being in hospital (parking is always free at private hospitals, for example), having a private room and having a far lower risk of hospital acquired infections.
Competition from Private Hospitals Abroad
The general greater acceptance that anyone can benefit from private care has increased demand and many people who want a hip or knee replacement, or cosmetic surgery or cosmetic dentistry are now opting to travel abroad, where the cost is much lower. Other EU states, Bulgaria and other Eastern bloc countries, India, Thailand and other countries outside Europe all offer very competitive deals and make it possible to combine your treatment with a restful holiday in an exotic location. Medical tourism is expanding exponentially at the moment, bringing the pressure back onto private hospitals in the UK.
You might also like...