Offering Employees Private Healthcare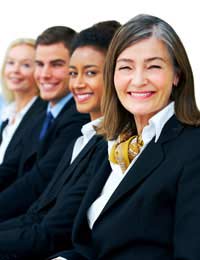 It is now fairly common for large businesses to offer their employees a private health insurance policy as part of their employment benefits package.There are several reasons why this can benefit both the employee and the employer which is why this scheme has become so popular.
How Does It Benefit The Employee?
If a person has the opportunity of receiving medical health insurance as part of their employment contract this can benefit the person in many ways.Firstly they will have the peace of mind that if they suffer any problems, they will have the choice of being treated quickly in one of the more comfortable hospitals in pleasant surroundings.
They can be assured that their employer is kept up to date of their needs and progress which helps the employer and the occupational health department manage any complications or issues that arise aiming for the speediest return to work for the employee.
Another benefit is the fact that many of the employers offering these benefits also include immediate family cover after a certain length of employment. This can be more attractive to the employee that their own cover in many circumstances.
Benefits To The Employer
The whole reason for introducing this scheme to employees is because the managers can be certain, that where possible the employee will be treated quickly and effectively meaning that they can return to work more quickly taking less time off sick and needing less sick pay.
If someone is off for a long time ands is receiving sick pay from the company, the chances are that the employer will need to arrange cover meaning that there might be two sets of wages leaving the department when only one job is being performed. This is not good economy for the company.
Sometimes NHS waiting lists can exceed six months and if the person is incapacitated with pain or disability during this time they will be unable to work. Being treated in the private sector will almost always mean that the individuals is seen within a few weeks and a treatment plan instigated straight away with surgery, if needed, being scheduled in a matter of days or weeks.
It should be noted however that the employee will not receive private treatment if an emergency arises and this will be dealt with within the NHS.The employee retains the right to seek NHS treatment if he or she requires but this is very unlikely.
Many of the companies offering health insurance to company employees will be in a position to negotiate terms and prices depending on the amount of cover you wish to include and how many people will need a policy.
The insurance company is very likely to insist that any employees to be included on the policy have a full medical before they are accepted and that any existing conditions will be excluded from the cover. Employers must realise that many long term illnesses that exist when the person is employed will not be covered and will be managed by the NHS which may incur long waits for procedures and treatments.
Offering employees private medical insurance is becoming increasingly popular and accounts for a large part of the business seen in private hospitals and within those companies offering the scheme.There are usually many benefits to the employer regarding this benefit which can usually justify the costs involved.
You might also like...