Staff Entitlements in the NHS and Private Sector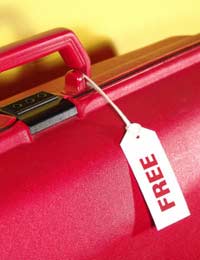 As employees we are entitled to basic working conditions and access to certain services. Trade unions are constantly trying to improve conditions and the working environment for staff and employers are have many legal duties to protect staff and maintain their health.
What Are Staff Entitlements?
Staff entitlements are the features that staff agree to when they sign their contract of employment.These entitlements are often dictated by the government or via trade unions who try to encourage employers to provide more flexibility to employers which may manifest in such ways as better conditions, higher productivity in exchange for a higher level of entitlement or even as a method of recruitment and retention.
Staff entitlements usually include annual leave, payment rates, sickness policy, improving working lives initiatives, flexible working initiatives and the overall terms and conditions of employment.
Once an individual has agreed to their contract each party must uphold their end of the agreement as a legal obligation. The contract may be re-negotiated at a later date as the economy and personal circumstances change.
Holidays & Days Absent
Every paid employee is entitled to have some time off during the working year,. The amount of time annual awarded is stated by the employer and not by the individual. However large organisations unions are often present at the meetings that determine how much annual leave is given.
Many employers will offer rewards such as longer annual leave for employees who have been in their employment for a long time without any breaks from work.
Days absent are agreed in policies and whether they will be paid is an issue for the employer not the employee.Many organisations will allow for a small number of days absent due to emergencies but these are not to be abused or assumed a direct entitlement.
Sick Pay
Sick pay issues are often a hot topic as some employees get paid sickness leave whilst others receive no pay from their employer. This issue must be discussed with your employer, a union representative or the Citizen's Advice Bureau for further clarification as contracts vary widely on this subject.
How Does The NHS And Private Sector Vary?
There are many ways in which the NHS and the private sector vary in their management styles and policies. In fact each group of employees will have different entitlements depending on their job description, their working environment and the length or service to the employer.
When an employee agrees to their contract they are also agreeing to the conditions and entitlements dictated in the contract. This includes where they work, their entitlement to meal breaks, their sickness policy, the annual agreement and the financial remuneration.
Each employee must thoroughly read the document before agreeing and where possible they may be able to negotiate for a better package. However, many NHS staff will not be in the position to negotiate very much as managers must make sure that equality between staff in the same jobs is maintained.
Staff in private healthcare sectors however may be able to negotiate for better terms and conditions such as a more comprehensive private health insurance policy, a greater salary more holidays or even negotiate further training opportunities. As private companies are able to treat their employees as individuals on every level, they are permitted to negotiate these issues as long as the health and safety of the individual is maintained.
Staff entitlements vary greatly between different employers. As long as staff are protected from danger and have agreed to their contract, they should have a fairly good knowledge of their entitlements.If you are unsure about your own personal employment please speak to your supervisor or contact the Citizen's Advice Bureau for more information and clarification.
You might also like...
Under the new austerity cuts, many NHS staff are just hoping they'll have jobs with paid holidays, and some might find themselves working for private companies. As it is, they're going to have to pay more for pensions and work longer to receive less. Whilst NHS staff have received good entitlements in the past, times are changing as more private companies take over health care, and it's worth remembering that NHS staff work under great stress, and often for lower pay than in the private sector.
Mary
- 4-Jul-12 @ 6:03 AM