Private Health Waiting Lists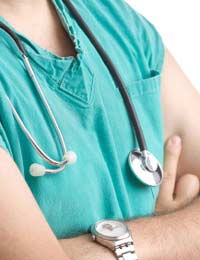 As there are more and more people every year enquiring about private healthcare is it safe to assume that the waiting lists will increase as a result?
The Possibilities
Common sense suggests that as more people are having private treatments or purchasing private health insurance each year, the chances of waiting lists developing are high.Although there is some truth to this, the chances of the waiting lists ever becoming as lengthy as those in the NHS are slim.
It still remains that ion general there are no long waiting lists in the private sector at all and most of the time the treatment or procedure can be timed to suit your needs.
The pressure on these service providers is an awful lot less than those working in the NHS and although the staff work very hard to facilitate each surgeon and booking made, the chances of each list being over-booked causing cancellations or lengthy waits are very small.
Why Else Might a Waiting List Develop?
It is always possible if you have requested a specific surgeon to provide your treatment, that a small wait may be incurred. This may be because the surgeon is exceptionally popular, has been unwell himself/herself, or because they have taken lengthy annual/maternity leave.
In these instances you may be offered to be transferred to a different team of doctors or be advised of exactly how long your wait will be.
What Do The Providers Do To Solve The Problem?
In many cases, the staff in the private hospitals try their hardest to make sure all the anticipated lists are completed. The cancellation rates of operations are very small compared to those in the NHS for a number of reasons.As the funding and running of the hospital is less of an issue, the hospital may be able to employ agency or bank staff to cover any shortages, The NHS is not particularly keen on this as it incurs additional high costs.
Private healthcare providers can forecast exactly how many patients are expected and can plan their staff and equipment around this. The healthcare workers and managers in the NHS cannot so accurately forecast these figures making it an altogether more difficult task.
Waiting On The Day Of Your Operation
Sometimes you may find that you are ready for your operation and have been told it will be performed in the morning when in fact you have to wait until the afternoon. Although this is not common it can happen.
Perhaps the surgeon has been delayed, there has been a problem with equipment, there are staffing issues or the previous case ran on longer than anticipated. There will always be a logical explanation as to why you have had to wait.It is not often that a patient who is ready for theatre or treatment is told their case has been cancelled.
Private healthcare is often selected by patients because of the expected waiting times for treat men in the NHS. Even though the amount of people seeking private treatment and insurance continues to increase, there is still little chance of a waiting list developing. The treatment can usually be offered very soon after the initial consultation providing there are no problems or complications with the individual concerned.
You might also like...