Private Health Screening for Colorectal Cancer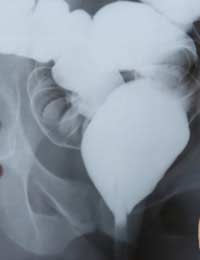 It was reported in the early summer of 2009 that the cases of colorectal cancer diagnosed in people under 50 was rising. This may be due to more rigorous screening techniques and greater awareness of screening. It may be that more people are getting screened, so that their colorectal cancer is diagnosed earlier.
The NHS national screening program for colorectal cancer is now in the final stages of being rolled out in the UK. The phased introduction started in 2006 and, by the end of 2009, all centres throughout the country should be fully operational. The screening involves everyone between the ages of 60 and 69 being sent a kit, via their GP, to do a test at home on their own faecal sample. This is designed to see if there are tiny traces of blood present. If the result is positive (which it is in only 2% of cases), you are referred on to have further tests to see if you have early stage bowel or rectal cancer. You then have the best chance of getting treatment to survive the cancer.
Why Go Private?
If you are outside the target age group – younger than 60 or older than 69 – you are not included in the screening program. It may be possible to convince your GP to carry out the screening tests but you can also opt to have the test done privately. This may be the most convenient option for people under 60 who have private health insurance benefits through their employer. The screening is paid for by the insurance and the appointments can be arranged to suit you, with very little waiting involved.
Private health centres and hospitals also offer other tests, beyond the faecal occult blood test (FOBT) or stool test. It is also possible to have a virtual colonoscopy – an examination of the colon by a CT scan to check for growths and polyps – and to have a full colonoscopy. If cancer is diagnosed, private hospitals can also provide treatment, including surgery.
Virtual Colonoscopy
Not all private health centres have the facilities to carry out CT scanning, so you will need to attend the scanning centre that is nearest to you. These are usually in major cities – London, Birmingham, Glasgow and Bristol. The virtual colonoscopy takes about 40 minutes and you then need to make a follow up appointment a week or so later to discuss the results with a doctor. This appointment usually takes no more than quarter of an hour. The cost of the investigation and follow up is between £500 and £600 and it can be done as part of a larger package of health checks, which makes it more cost effective.
Colonoscopy
A colonoscopy is a physical examination of the lining of the colon and the rectum by a surgeon who uses an endoscope. The procedure is done as an outpatient but you normally get some sedation to help you relax, although the insertion of the endoscope into the rectum and bowel is uncomfortable rather than painful.
Probably the worst part of the whole thing is that in the 36 hours beforehand you can't eat and you need to take two doses of a powerful laxative compound, which clears out the bowel completely. It is best to plan to be nearby a toilet at all times!
The colonoscopy usually takes less than an hour. After being sedated you are asked to lie on your side and the surgeon introduces the endoscope, with a light and a camera and views the inner lining of the colon carefully, using an image projected onto a computer screen. You can look too if you want to.
A small biopsy of the bowel lining is often taken and, if you have a small polyp, this is usually removed during the colonoscopy and is sent to the lab for analysis. Most polyps are benign growth but if you are prone to them, you may need a repeat colonoscopy each year to check up that they are not developing into cancerous growths.
The colonoscopy can also be used to look for inflammation and ulcers, to diagnosed ulcerative colitis and Crohns disease.
Private Health Checks
GPs are usually reluctant to carry out diagnostic tests of people who seem to be fit and healthy. But signs of serious illness do not appear until diseases are well advanced. Paying for a private health check that includes a screening for bowel cancer can provide peace of mind if you are concerned to protect your health.
You might also like...