Private Healthcare and Your Recovery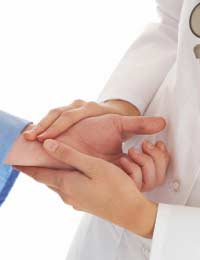 Although it may seem fairly easy to enquire and even book a procedure in the private sector, many people can be unsure about the care they receive after they have had their treatment or operation and how they will be cared for during the recovery period.
Immediately After The Procedure
As with all operations and treatments, NHS or otherwise, there will be some guidelines that staff have to follow in order to ensure their patients make a good recovery or are able to assess when there may be a problem.
If you have just had an operation, there will be some advice written by the surgeon that informs staff of post-operative instructions and when to call for further advice. This is in conjunction with the normal post-operative instructions that are common to whatever type of surgery you have just had.
In The Days After Surgery
In the immediate post-operative phase you will be monitored very closely and will receive help and encouragement to try and return to the normal level of activity that is acceptable to you.You will be able to have some pain relief when necessary and will often have a visit from a physiotherapist, particularly if your operation was of an orthopaedic, cardiac or lung nature.The team will help you in every way to gain strength and confidence and adjust to your new status.
Recovery Costs
The costs of your recovery will have been calculated into the cost of your operation, especially if you have a very comprehensive cover. Fixed price packages make allowances for pain relief, dressing changes, the days spent in hospital etc and in many circumstances you won't incur any additional costs.
It is however highly beneficial to thoroughly read through your policy before admission to hospital to ensure that recovery are definitely included in your plan and how many days stay post-operatively are included also.
After Discharge
In the days and weeks following discharge it may be necessary to have a follow-up appointment or see a nurse for removal of sutures and a dressing change. Although many sutures are now absorbable, or a special type of glue might be used, there are still a large number of cases that require the stitches to be removed a few weeks after surgery.
For many a simple visit to their normal GP is enough to receive this care and these appointments can be made through the NHS unless your consultant has specifically requested you attend the out-patients department that is attached to the hospital where you received your surgery and recovered.
As many of the surgeons that work in the private sector also work within the NHS, it may be possible for you to see the doctor at your local hospital.These charges are not normally passed on to your private healthcare insurer unless you have comprehensive cover that includes this service.
Recovering from an operation or procedure takes time and varies between patients. If you feel that you need to see a healthcare professional in addition to those that have been recommended by your healthcare provider, please ring NHS Direct or speak to your GP surgery.
If, during your recovery you feel unwell or do not feel as though you are getting any better, please speak to your doctor or nurse and be assessed for any further medical problems.
You might also like...