The Benefits of Going Abroad for Treatment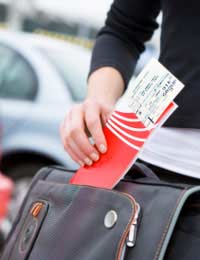 Going abroad for an operation or treatment is not something that appeals to everyone but there are a number of reasons why it may actually be beneficial to seek treatment overseas.
Combining Your Surgery With A Holiday
For many people the thought of combining their treatment with a holiday is very appealing. Getting away from all the normal stresses of everyday life and recovering in a warm climate amongst peaceful surroundings is enough to tempt them overseas.If you are having a fairly minor procedure there are a wider variety of options available as many packages now include activities such as safaris and adventure breaks so people can often combine their treatment with a holiday of a lifetime.
Discreet Cosmetic Surgery
A lot of people who are thinking about having cosmetic surgery are worried about how they will recover and look after the treatment. In these instances, going abroad can be a good option as you will probably be fully recovered by the time you come home and scars will have begun to fade and the after effects of the surgery such as swelling or bruising will have settled.
Many people like to think their choice of surgery is so subtle that the difference won't be very obvious and if you are simply going on holiday the chances are that unless you tell people, they will be unaware that you have had surgery but may remark on how well and rejuvenated you look when you return.
Costs
The cost of the treatment or surgery may well be cheaper if you research the overseas market. Many patients who wish to pay for their surgery privately are shocked to discover that cost in the UK is usually an awful lot higher than in other countries. More convincingly is the fact that to pay for the services of the top surgeons in the UK you will usually have to pay more especially if you are needing specialised treatment whereas those who are looking into having their procedure performed abroad can expect to pay less for the services of a top surgeon in that particular country.
Waiting Lists
The reduction in waiting times is one of the main reasons why patients may opt for surgery overseas. Although the government and the NHS are trying hard to cut down waiting times the chances are that you will still have to wait some time for your operation unless it is an emergency. In some parts of the country the NHS are looking into and have implemented some instances where patients are advised that having treatment overseas will reduce their waiting time and may try and help with funding.
Your circumstances are unique to you and only you can decide where you would most like to receive your operation and providing there are no reasons why you can't have your surgery abroad, it is likely that you will find somewhere suitable to have your operation and recover well.
Whatever your reasons for seeking overseas treatment, make sure you research the different companies offering these services and the hospital, clinic and surgical team who will be performing the procedure along with the full breakdown of costs and what is included and what is omitted.
You might also like...
I'm trying to sort out insurance for my brother who is going to Antalya (Turkey) to have his teeth done, he is visiting for the second time to get work completed, going for 2wks looking for proper medical insurance cos last time he only had normal insurance which didn't cover him when he had a reaction to the antibotics. Tried to find insurance companies but can only find one, any help be much appreciated Thanks Tricia
Tilly
- 16-Jul-18 @ 8:23 PM