Choosing Your Location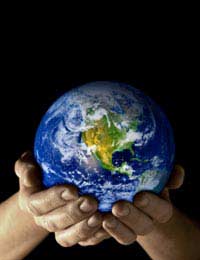 If you are thinking about having your procedure or operation abroad you may already have a destination in mind and be looking forward to arranging your trip.
Often patients find out when they carry out research that the destination they are hoping for does not offer the surgery they require and are left disappointed.
Why Go Abroad?
There are several reasons why people opt to go abroad for their surgery. For some the lower price for equivalent surgery can be appealing especially when you are thinking of having cosmetic surgery. Others like the idea of having a holiday combined with their treatment; perhaps the thought of recovering in luxurious surroundings in warm weather is enough to tempt you. What ever your reason, be sure that you carry out the recommended research before arranging any treatment or handing over any money.
Which Countries can I Go To?
There are many countries that will accept you for your treatment and sometimes the range of choice can be quite surprising for patients some of them are not the country that would first spring to mind.
Countries such as those in Eastern Europe are often seen being advertised along with South Africa, South America, Malaysia and the Philippines. There are so many choices that it can be overwhelming for the person and a difficult decision to make.There are however some occasions when your country of choice may be unsuitable as not all clinics and hospitals will offer the same types of surgery or have the most experienced and qualified staff.
Always make sure you have carried out thorough research when considering going abroad for your treatment and ensure you know as much about the care package, the associated costs, the surgeon and the hospital as you can find out before arranging any surgery or procedures.
What do I Need to Consider?
Always ask for the full title of the hospital that you will be attending as you can research their latest infection control rates and success rates of the department and the surgeon in general.
Find out the arrangements for visitors and if there are any provisions for visitors to stay over if you are going to be in hospital overnight.
It may be useful to carry out an Internet search or ask to see some photos of the hospital as you can get a better feel for the place and see if there are any issues that are likely to trouble you.
If you are a wheelchair user you may need to ask if the environment and location can accommodate your needs.If you are going to a hot climate it is worthwhile finding out exactly what the temperatures are going to be as sometimes they can be extremely high and make your hospital stay uncomfortable.
Does the country you have in mind require you to take any medications such as vaccinations before you travel and whether the insurance company or the company that is arranging your trip pays for these or whether they are additional?
Whatever your reasons for wishing to have your treatment abroad, always carry out research and make sure the hospital is fully able to carry out the type of surgery or treatment you need.
There are many countries that are now accepting UK patients and some of these are in very luxurious surroundings and have almost guaranteed warm weather but not all hospitals will be able to offer all types of treatment.
You might also like...