Employment in Private Hospitals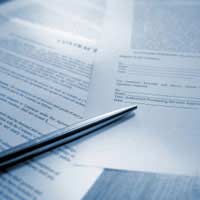 Anyone thinking about seeking careers opportunities in the private sector may first want to understand the structure of a typical private company and the employment process before completing an application form.
The Staff
The staff under employment in private hospitals will almost certainly have some experience of the NHS and many will have several years of experience in this area.
These people often work in the private sector as they prefer a smaller environment or because they enjoy the benefits that working in the private sector can bring.
Many of them will know most of the NHS services in the region and will know which hospitals offer specific types of treatments and where their department falls into filling the gaps or offering faster access to services.
The Process
As with any form of employment you will be required to fill in an application form in order to apply for a job.This will be considered by both the senior staff and the human resources department.
Anyone working in the healthcare sector will be required to have a Criminal Records Bureau check carried out due to the likelihood of having access to vulnerable adults and children. This is an essential part of the recruitment process and your application may not be considered if you have failed to disclose any information on your application or the check identifies you as unsuitable for working with these clients.
If you are fortunate enough to be short listed for an interview, it is essential that you carry out some research into the company and find out their individual structure, background and mission statement. It is also useful to find out some information on competitors and the types of treatments the hospital offers.
During the interview you will be assessed and questioned by senior staff and often a member from human resources as with most other healthcare opportunities.You will also be required to undertake a medical assessment as most private employment staff receive their own private medical insurance as part of their employment package.
Recruitment
It is not uncommon for private hospitals to use a lot of agency or bank staff as they are in a better financial position to do this than the NHS most of the time. The staff that do work in private hospitals on the bank or with an agency often find they work in the same department for quite a long time this way.
All departments want staff that are familiar with the environment and other members of the team as this ensures a smoother running of the department. If the agency or bank staff member fits in well and is good at their job they will frequently find they are requested for work.
If these staff find that they enjoy the department and would like to consider a permanent position they are then in a good position to initiate this and will be able to prepare for their interview more effectively as they already understand the needs of the department.
It may be useful when thinking about working in the private sector to join an agency or the hospitals bank staffing list so that you can experience the environment before committing an application form.
Working in the private sector can be extremely rewarding and enjoyable but there are differences to the NHS and it is important that these differences any other careers opportunities in the future are noted before committing to a contract.
You might also like...