Disadvantages of Working in the Private Sector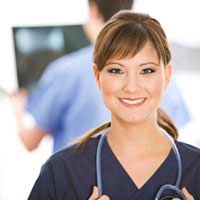 Although there are often many obvious benefits or working in the private healthcare sector such as receiving your own person al private healthcare policy, there may also be some disadvantages too.
Salaries
Many people are under the misguided notion that those staff working in the private healthcare sector are on hugely different salaries than in the NHS. Whilst it may be true that top consultant surgeons can charge high fees for their work, the nursing staff and other employees are usually on a comparable rate to those in the NHS. The biggest differences are the rates received for hours worked during the night or on bank holidays.
Although ward staff jay still have to be employed to cover these hours, many of the other staff do not have too like they would in the NHS which offers services all day every day in most hospitals. The money gained from working nights and week-ends etc can be as much as a basic wage if they are worked frequently so in actually fact it is often likely that the NHS staff take home higher wages than those in the private sector even though the basic salary is comparable.
NHS Discounts
The NHS employs many thousands of people throughout Britain which is something other companies have taken notice of and many now offer NHS workers discounted rates on services and items.Each hospital provides their staff with a booklet that informs staff of which of the local companies offer NHS discounts, how much the discount is and on what days this applies.
These discounts can often include discounted cinema tickets, lower rates for car insurance and lower prices on flowers or other consumable items.Those staff in the private healthcare sector are not entitled to receive these benefits even if they have worked in the NHS in the past.Staff must show their identification badges in order to receive these benefits.
Flexibility of Employment
Most NHS hospitals are large enough to offer staff some movement between departments if they wish to change their working environment providing they have the correct qualifications.
It is not uncommon for NHS Trusts to advertise jobs internally or offer a 'secondment' which means the employee is still employed by their department and their contract is kept open but are permitted to work in an alternative department. Private hospitals are so much smaller than those in the NHS that they cannot often offer this flexibility of movement.
Skills & Services
Many staff in the private sector have to be skilled in a large number of clinical areas. Often the ward will contain patients of a gynaecological nature, orthopaedic nature or something else. This means staff must be very aware of each of the specialities and keep up to date. The NHS often separates their wards by speciality so that the nurses working on the orthopaedic wards are extremely competent in this area as it is the only speciality that they treat every day.
Those in the NHS also have access to participate in emergency work whether from road traffic accidents, general emergencies or other difficult and unexpected cases. This is something that the private sector do not witness and staff often are not as killed in these areas which may limit their work opportunities in the future if they have little or no experience. Staff wishing to work with emergencies in the future may have to take a step down the careers ladder as they will need to re-train in the field.
Private healthcare can offer many benefits to their staff but there are also areas in which staff may be at a disadvantage.As healthcare is so varied between hospitals it is not possible for staff to be skilled in all areas competently but the NHS does seem more able to offer staff more movement between different areas of healthcare than the private sector.
You might also like...
it dpends on which part of the planet you are, here in africa the public secctor is the way to go
proff matt d
- 15-Nov-11 @ 9:07 PM