Private Healthcare Training Opportunities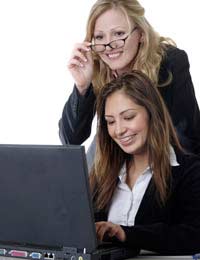 Staff training is a very important issue in both the NHS and the private sector but staff may sometimes be left wondering if they are receiving all the training they need and whether there are more opportunities in the opposite sector.
Why Is Training Important?
Training is very important to staff as without it they cannot perform their job safely and confidently which can compromise patient and staff safety.It is also essential for registered clinical staff as they have an obligation to fulfil education needs in order to retain their right to practice clinically.
Nurses and other clinical members must prove that they are developing their skills continually and are often asked to provide evidence of this to their governing bodies.
How To Maximise Your Own Training
There are several ways in which staff can maximise their own training opportunities. All medical suppliers will have company representatives that are available to help staff learn about the products and ensure that they are used effectively.
Staff can draw upon these people and ask for training when they feel they are not totally familiar with the product and often this can be done during the working day and within the clinical environment. When possible the company reps can provide staff with certification of competence with the device which staff can add to their own portfolio to prove that they are trying to develop their learning proactively which is often required of clinical staffing order to continue practicing.
This is also a very good way of providing training to many members of the team at the same time and ensuring that everyone is using the product in the same way.
Who Is Responsible For Training?
In many ways it is the individual's responsibility to identify any areas of training that they feel they could benefit from. Any equipment that is used must be demonstrated by either the company who makes it, or a person who has been acknowledged as able to teach the skills needed.
If the training concerns mandatory training, the employers are obliged to provide the training for the staff and the time is which it must be completed. In the clinical setting this training often involves fire training, life support, manual handling and other skills that are core to the individual's job and role.
Is Training In The Private Sector Better Than That In The NHS?
In some ways staff may be better in the private sector as often there is a greater sum of money allocated to staff training much of which may allow staff to complete the training outside of their working area. This however depends greatly on how the hospital or clinic is performing and how much money it has generated and whether the costs of staff training are included in the costs passed on to the insurance companies.
The NHS often does not have this spare finance to provide staff with training but it tends to be very good at providing training in-house and giving staff plenty of opportunities to complete their mandatory training.
As the NHS is such a large organisation each hospital or area will have its own training department dedicated to arranging training for staff and new starters. Often in the private sector these responsibilities are taken on by the existing staff unless it is a particularly big organisation.
What About Student Training?
Most clinical professionals now have to undertake a university diploma or degree as their training. These students are allocated clinical placements in many areas including private hospitals and clinics as long as the academic establishment has deemed it a suitable work and learning environment.
Those students such as nursing students that are placed in the private sector may find that they have to spend one or two placements in an NHS setting in order to gain experience in areas that cannot be achieved in the private healthcare setting such as emergency surgery or maternity services.
In these instances the students will have to find an NHS clinical area that can accept them.Medical students are not frequently seen in the private sector as their learning needs are more suited to other areas.
The training opportunities are sometimes quite different in the NHS and the private sector but as many of the professions within healthcare now require an academic qualification the suitability of any of the potential environments is determined by the academic establishment such as the college or university.
You might also like...