What is Private Healthcare?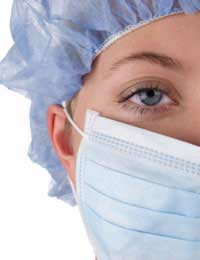 Although every resident of Great Britain remains entitled to free health care within the NHS structure, there is also a form of health care that is owned by private hospitals.
These may be owned by several independent companies, or be a single privately owned establishment. In order to use these services, patients must have either purchased the service on an as and when basis or have a private health insurance policy that may have been bought individually or come as part of an employment package.
Why is There Private Healthcare?
Although the NHS remains the largest health organisation in the UK, the need for private was introduced as a way of allowing patients faster access to services taking away the long waits that can occur within the NHS.Along with this, patients can enjoy the luxury of more comfortable surroundings, newer hospitals that have modern designs and private rooms instead of being part of a ward.
There may also be access to newer technology or even services that the NHS are simply unable to afford.The NHS service is unique to Great Britain and used to cause a lot of envy around the globe.
Unfortunately as populations grow and medical care becomes more expensive and staffing issues more important, the effects of which can all be reflected in the services offered and achievable, the NHS continues to struggle to meet the needs of the public. Private healthcare helps relieve some of this pressure by attending to the more routine and scheduled healthcare needs of those with private healthcare.
Does it Help The NHS?
Private healthcare does actually help the NHS as it prevents long waiting lists as more and more patients can be seen privately. This means that those who do not have private healthcare can be seen more quickly and receive their treatment in a shorter time and also allows hospitals more time top manage emergencies.
In some cases, the medical needs of long waiters in the NHS can be met by allowing them to receive their treatment in a private hospital or clinic which can then be invoiced to the relevant NHS department. This helps hospitals meet their waiting time targets and achieve government initiatives.
What About The Staff?
The training and experience of the staff working in private hospitals remains comparable to these in an NHS setting.In fact most doctors working in the private sector, particularly surgeons will also work in the NHS and attend to private patients on their days off or when not scheduled at their NHS employment.It is a popular misconception that the staff working in the private sector, receive better or different training as most nurses will also have NHS experience under their belts.
Private healthcare is a scheme set up allowing patients a second choice in healthcare. The service is owned independently from the state of the UK and is not funded from government money.Anyone can access the services offered providing they are aware and willing to pay for the services they receive either on an as and when basis or through a health insurance policy.
You might also like...