Private Healthcare and Fertility Treatments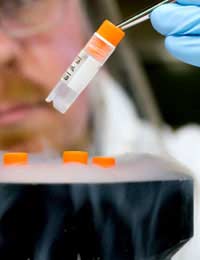 The role of private healthcare within fertility, especially those coping with problems with infertility may seem somewhat of a grey area.Each individual health authority seems to have its own set of guidelines regarding issues of funding and who is or is not entitled to NHS funding.
The term 'fertility treatment' may refer to a complete IVF cycle ( in vitro fertilisation ), ICSI (intracytoplasmic sperm injection) or IUI (intrauterine insemination).
Each patient requiring help with conception will need to have tests and lengthy discussion with their treating physician in order to determine which of these options is the most suitable to their needs.
NHS Entitlement
Most patients who are ensuring about their eligibility for NHS treatment will find that they may be entitled to at least one cycle of treatment. After this single treatment you may be means tested to determine who should fund the subsequent treatments if needed.
Private Patients
If you do not qualify for further NHS treatment or intend to pay for your fees yourself you might find it beneficial to do some research before approaching any clinics.As clinics are run as businesses and not government organisations they can charge any fee they choose but in a competitive industry the charges are likely to be fairly comparable to each other.
It is worth finding out exactly how much each treatment is, including the prices of the fertility drugs, and what is and what isn't included in the price.
As each fertility centre must pay a fee to the HFEA (Human Fertility and Embryology Authority) this fee may be added to the total cost or added at the end which may be passed to the patients. This agency regulates the clinics and ensures they are offering best practice by properly trained personnel and they also make sure each clinic carries a licence to practice these procedures.
Finding out About Funding
The best place to enquire about funding is to approach your GP who should be able to provide the information you need regarding the nearest centres, success rates and costs of treatment.You may also like to approach a clinic yourself in the first instance and enquire that way.The costs of fertility treatment can run into thousands of pounds so you should be prepared to expect high costs; having a baby is not a cheap business.
Egg Sharing
One way to cut costs is to find out about egg sharing schemes. This scheme allows women who produce healthy eggs to donate some of their eggs to couples who do not have such high quality eggs. The two couples can then split the cost of this part of the treatment if successful.
Not all clinics who perform IVF and other fertility treatments may offer this scheme so it is advised that all options are researched before treatment begins to find out which options are best for you both emotionally and financially.
The Role of Insurance Companies
It is very unlikely that any fertility treatments needed is be covered by private health insurance. Most insurance providers are quite clear that this is an exclusion from normal policy.
In the unfortunate event that you find yourself needing treatment for infertile it is advisable to carry out some degree of research to ensure that you are in possession of all the facts regarding support, counselling, funding and success rates in order to make the best decision for your needs.
You might also like...