Private Healthcare for Older Patients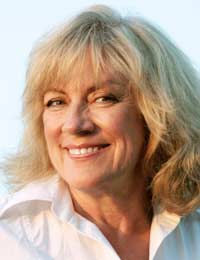 The general population in the UK is living longer meaning that the older generations are greater in number now than ever before. Medical science and research has allowed us to enjoy more actives lives for longer but the cost of the treatments needed to achieve this is high.
Hip and knee replacements for example are very common in the later years but are very costly which has made a lot of insurance companies hesitant in providing health insurance for this group of people as they know the costs will be higher than those associated with younger clients.
Over 50's Plans
Despite some companies being reluctant in the past to insure older people, some businesses have realised that there is a great wealth of business being overlooked by this thought. This has led to many companies now specialising in plans for the over 50's.These schemes are proving to be very popular allowing those in this category the peace of mind of knowing that if they do need treatments they will not often have to wait as long as in the NHS and might also benefit from having a private room, a choice of where they have their treatment and a greater flexibility of menus, visiting times and other perks of having private treatment.
Do They Cost More?
In general the answer to this is yes. The insurance companies have to make sure that they are not running their business at a loss and they realise that many health conditions are a lot more likely when the later years approach.This does often require them to set the premiums slightly higher than those of the under 50's. This may prove to be a slight problem as most people find their income is significantly reduced after retirement and find that they cannot afford the type of cover they would like.If however, you think you may be able to afford some sort of healthcare plan, do make sure that you are fully aware of exactly what is included in then policy and what is excluded.Many pre-existing conditions will not be covered by your policy or may put the cost up even higher.
What Are The Benefits?
There are many benefits to having private health insurance in the later years.As the population lives longer the demand on the NHS for typical age-related illnesses grows and waiting times are longer.
If you suffer with a condition such as arthritis that can be very painful and debilitating, the last thing you need is to be left in pain for many weeks waiting for a slot in the operating theatre schedule or waiting for pre-operative tests.In the private sector these tests can be performed a lot quicker than in the NHS meaning that your operation can be performed more quickly if there are no other problems.
It is also possible for you to schedule your treatment around your existing timetable allowing time for friends or relatives to take time off work to accompany you to your appointment sort look after you after the operation.There is also the option of having allied therapies such as physical therapy and occupational therapy where needed, which can be arranged privately.
Private healthcare can be more expensive for the older generations and the elderly but equally the chances of needing to make a claim are more likely which may out-weigh the additional costs.
If however, you have a medical condition already that is thought to need long term care, this is unlikely to be included in your schedule showing one possible reason why a good deal of thought should go into making the decision of whether to take out a private healthcare policy.
You might also like...