NHS to Work More With Private Healthcare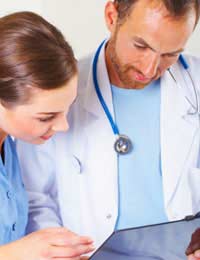 The global recession that began to really bite hard in the latter months of 2008 is continuing into 2009 with no sign that it will be over very soon. With unemployment rising and people fearing for their job security one of the effects has been to reduce the number of people taking up private health insurance. Losing your job means losing your benefits as well as your salary and, when times are hard, health insurance premiums may be seen as a luxury.
Private health providers are therefore feeling the squeeze but are cushioned by the fact that, in the last 5 years, they have worked more closely with the NHS and the health service now accounts for a sizeable part of their revenue.
Over £615 million was spent by the NHS in 2007 on the services of private health providers. In 2008, around 20% of all the income in the private sector came from the NHS and this looks set to continue as the NHS continues to be pressurised by the needs of an ageing population and by increasingly difficult-to-meet targets imposed by the government.
New Business
News was released at the start of 2009 that suggests that the Co-operation and Competition for NHS Services panel is seriously considering expanding the number of contracts that are available to the private sector for providing services to the NHS. It is rumoured that the value of these contracts could be worth £10 billion, 30 times what is currently spent on private health support.
The contracts being considered are for services such as GP surgery and hospital laundry, locum and out of hours doctors, hospital ward decontamination and care home management.
Patient Choice
Another factor that is increasing the role that private medicine plays in the treatment of NHS patients is the ability of patients to choose NHS funded care in hospitals run by the private sector, rather than in NHS hospitals.
Between April last year and February 2009, this created business for the private sector that was worth £9.5 million per month, so over the next year that represents another £100 million of business at the very least for private hospitals. This estimate is very much on the conservative side, however, as in the first few months, this option was becoming increasingly popular. Over 150 private hospitals are now on an accredited list from which NHS patients are allowed to choose. In September 2008 these hospitals received just over 16 000 people booking in for treatment.
Advantages and Disadvantages to the Providers
There are clear advantages to the private sector to take on NHS funded contracts. The work is likely to be high volume and should be regular but private services must be offered 'at tariff' at term that means the cost of the treatment that is available to the NHS is substantially lower than the cost to an insured private patient. At the moment, these 'at tariff' procedures include more routine treatments and surgery rather than very specialised therapy and are taken on by the private sector to fill the extra capacity they have.
Some private health providers have been quite choosy in the past because taking on NHS work that is less profitable at the expense of higher-paying private patients would obviously not be a sensible business strategy. As the recession continues, and the NHS offers more contracts and work, the private sector will face some difficult choices.
Advantages and Disadvantages to the NHS
Again, there are some clear advantages to the NHS of putting work out to tender and offering greater patient choice. Their facilities are already overloaded and a quicker throughput of patients is a good way to keep hitting targets without decreasing staff morale. However, there are fears that if patients opt for treatment in private hospitals at a greater rate in the future, the viability of some NHS units may be lost.
Future Trends
The increased use of private sector services by the NHS is already well established and is predicted to increase further during 2009. However, many doctors are hoping that some sort of constraints and control will be applied so that, ultimately, the treatment of patients is improved but their choices do not become limited by the disappearance of NHS services.
Private Health Advice is sponsored by Purely Energy, who have funded a lot of our content. If you are looking for a low cost business energy supplier, take a look at their website.
PRIVATE HEALTH ADVICE IS FOR SALE.
This website is for sale [more info].
You might also like...